Privacy, cybersecurity, and Compliance are distinct practices with distinct goals. The three disciplines work together to build trust and confidence in your data management system in best-case scenarios.
The Best Way for Your Business to Manage all Three
Start with a discovery process to understand your business requirements of each discipline: Security, Privacy, Compliance. Not all organizations are alike, and your needs depend on your company's size, scope, and risk tolerance.
Security Privacy and Compliance Focal Points:
Security – Information Security Management System (ISMS)

Privacy – Collection and Use of Personal Information (PI)

Compliance – Chosen or imposed Laws, Regulations, and Standards
Next, you need to understand the Interdependencies between disciplines. For example, it would be impossible to comply with privacy rules without a secure ISMS. Compliance cannot happen without a secure ISMS and robust privacy practice. A gap analysis of privacy laws may require updates to the security practice. Similarly, the same interdependencies may occur when evaluating the compliance landscape.
The intersection of Security, Privacy, and Compliance produce unique business advantages
Security + Privacy = Privacy is the promise only to use PI as expected

You cannot keep that promise without secure systems

Security + Compliance = Avoid Business Disruption from Cyber-threats

Privacy + Compliance = Avoid Penalties, Fines, and Lawsuits

Security + Privacy + Compliance = Good Business Reputation and Trust
Effective practice requires communication and coordination between security, privacy, and compliance programs. The last thing you want is for each of these disciplines to operate in their bubbles. Failure to communicate and coordinate would result in waisted and duplicate work and leave gaps in one or more areas.
The most effective way to manage Security, Privacy, and Compliance is with a holistic risk management program. Begin with a comprehensive risk assessment. A complete risk assessment takes into consideration your cyber-threat landscape, applicable privacy rules, and corresponding data flows as well as the overlapping requirements of the complex compliance landscape.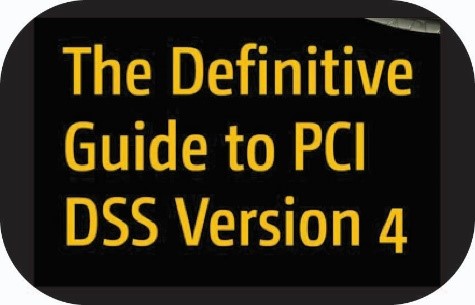 Save Cost using a Holistic Risk-Management Program
Use a security gap analysis to discover and measure risks based on the organizations' threat landscape. A periodic gap analysis is an essential tool with an ever-changing threat landscape and the fluidity required to remain competitive and relevant.
A privacy risk assessment examines the data flows of personal information and people processes and technologies against emerging privacy laws. This enables you to build a risk-based privacy program. Laws and legal exposure are not as specific as you might like, so you cannot just say, "we will comply." You have to act in a way that reduces the risk to an acceptable level that a regulator or lawsuit will be able to argue that you did not.
Conduct a compliance review to understand current and upcoming laws and regulations affecting your business. This guidance should be legal advice from internal or outside counsel. Do not make decisions about your legal obligations and risks based on a technologist's view of the world.
A comprehensive risk management program balances Compliance, Security, and Privacy with the risk appetite and goals of the business. A competent program helps translate IT techie language and compliance legalese into the business domain. This translation allows management to make informed investment decisions based on cost-benefit analysis.
Unify compliance programs to avoid duplicate efforts, leverage industry standards, and include internal goals driven by policy and risk assessments. A unified program is efficient and focuses on the business goals.
Summary
Given the complexity and Cost of Security, Privacy, and Compliance efforts, a comprehensive risk management program is the best overall approach. A combined program helps reduce duplicate efforts and optimizes the value of each to the business. A professional practice focuses on the business mission and goals. An effective program conducts all analysis under the pretext of the corporate mission.
A complete program requires a team with a range of skill sets. Most companies do not have the internal knowledge and resources to manage a complex integrated program effectively. This is where experienced consultants or a vCISO service can help.
Truvantis brings a bench of experienced people with a diversified skill set that can rotate in and out as required. We can help unify security, privacy, and compliance programs to avoid duplicate efforts, leverage industry standards, and include internal business goals driven by policy and risk assessments.
Act today and contact Truvantis to discuss your Security, Privacy, and Compliance needs and see how we can add value to your organization.