Unlike automated tools, penetration testing can account for:
Unlocked workstations
A lack of physical security
Security protocols being bypassed for convincing strangers
Publicly-available information that may be leveraged to access your system
Passwords that can be guessed using social media
Technical flaws beyond the reach of vulnerability assessment tools
Zero day vulnerabilities where unpatchable defects can be exploited
A manual penetration test performed by an experienced team is the best way to get confident answers when you have concerns or questions about your security, including:
Are your security controls working how you think they are?
Can hackers break in?
How much risk are you exposed to?
How can you convince people that your product/service is safe and secure?
Are you protected against the most up-to-date methods being employed by cyber criminals?
How would your security team detect and respond to a cybercrime in progress?
Does your security posture make assumptions about users and adversaries that are not necessarily true?
Ethical Hackers to Strengthen Your Defenses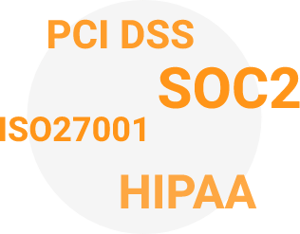 All information security compliance standards, including PCI DSS, SOC2, ISO27001 and HIPAA, require penetration testing.
Why? Not only can a penetration test give you a more accurate snapshot of your security risks and systems, the findings are manually identified by real whitehat hackers using the same approaches as the bad actors.
With results that include verified data and strategic recommendations to remediate risks confidently, you can better target resources and harden your security system where it matters.
Beyond security strengthening and compliance, penetration testing can also support the sales of a product or service as an independent, third-party verification of security claims.